Pillar Mounted ( Free Standing ) Jib Crane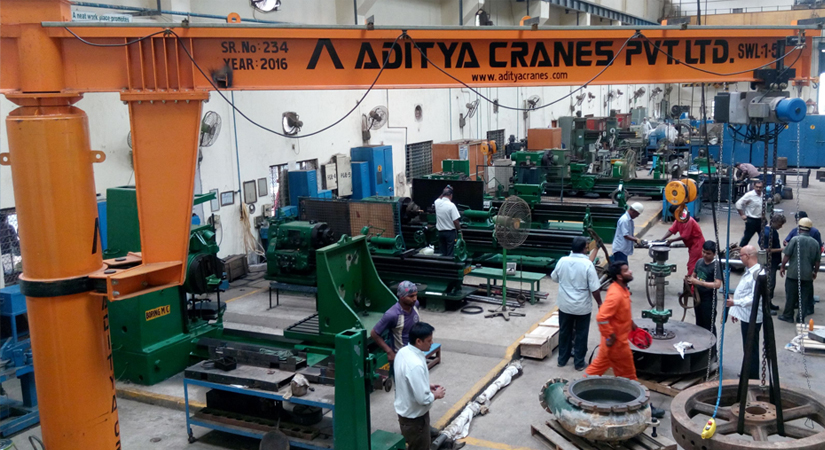 Aditya make Pillar mounted (Free Standing) Jib Cranes are best suited for work station application. These cranes are directly installed on shop floor without any need for support from building column. Available in capacity ranging from 0.5 MT to 5 MT and outreach of 8 meters, these cranes serve the need of local station without use of shop EOT Crane.
The post is made from pipe of ample strength. The jib swivels on anti friction bearings. The slewing motion is available in both manual as well as motorised variety. The jib construction is available in under braced as well as over braced options.
Wide base plate is provided at the bottom of the jib to distribute loads on foundation evenly. Hoisting unit is available in three varieties – manual chain hoist with push pull or geared trolley, electrical chain hoist with push pull / geared or motorised trolley movement and electric wire rope hoist with motorised CT movement. VVVF drive is available for hoisting, CT and Slewing motion for smooth start and stop and Radio remote control are available for remote operation of the crane.